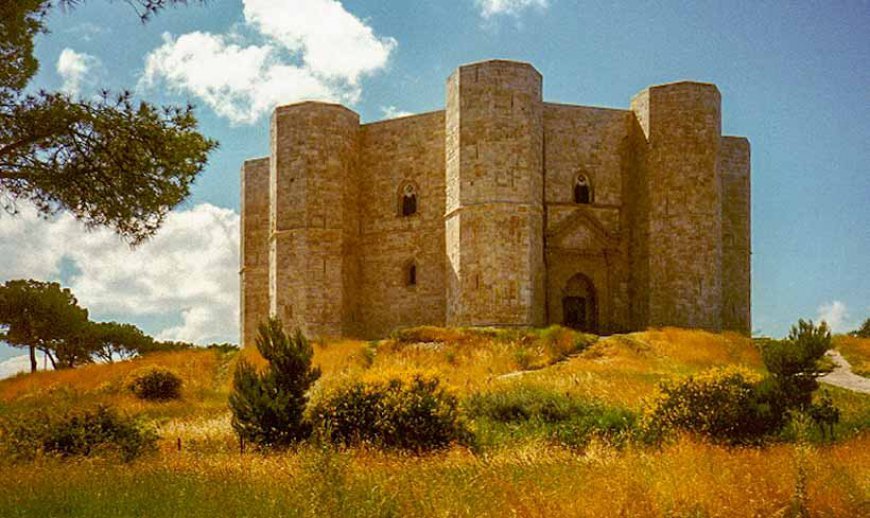 Wide horizons, bold colours, sometimes harsh and a bit lunar. Such is the landscape at Murgia, from the Puglia Imperiale, dominated by the presence of Frederick II and by three artistic cities with a glorious past: Barletta, Andria and Trani.
Find out slowly through olive groves, in the evenings of August or by car, driving slowly so you are free to deviate at any time to enjoy the views. Such a place to be admired is the enclosed Valle d'Ofanto where there is the longest river in the region, the Adriatic Sea and at the top of the hill lays Alta Murgia National Park, which stretches mostly in the territory of Bari. It is a Limestone plateau, with expanses of fields and rocky outcrops, grassland characterized by the sheep paths, ancient carob trees, bushes of lentiscus plant and colourful wild orchids in spring. The rare lesser kestrel flies above the imposing castles and the stern Castel del Monte, which is also a World Heritage Site. Among thesplendid Romanesque cathedrals is the admirable one which standsat Trani and looks like its suspended over the sea. Experience the history of important archaeological areas in Canosa di Puglia and Canne della Battaglia, where Hannibal to the Romans inflicted a terrible defeat.
If you are true lovers of gastronomy, Puglia Imperiale is the right place for you: DOC wines such as the red Canosa, Barletta and the sweet Moscato di Trani. Authentic cuisine, featuring the wild vegetables of the Murgia, the Cardoncello mushroom, the lampascioni (wild onions) and the mozzarella and burrata from Andria. If you're looking for a sense of well-being, Margherita di Savoia is renowned for its salt plains, the most extensive in Europe.